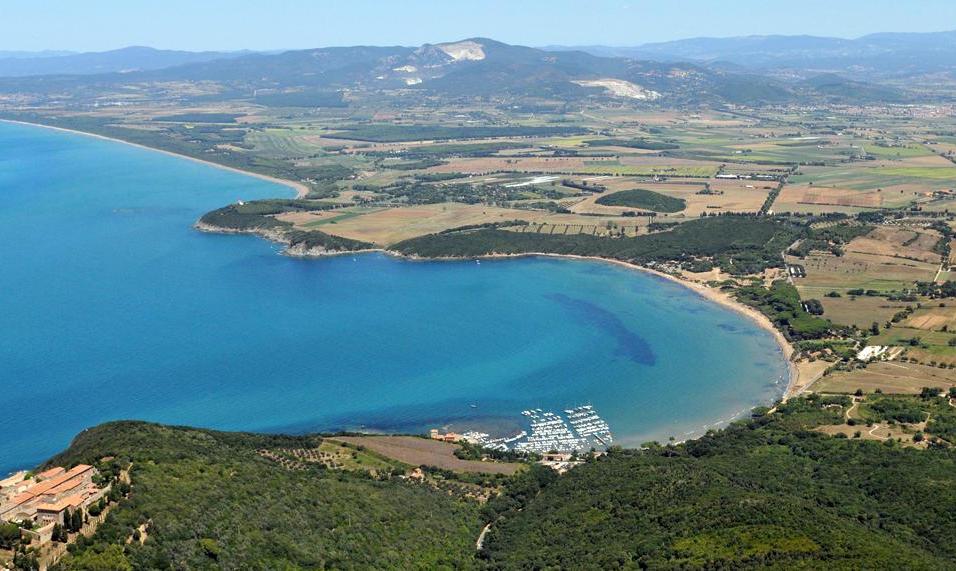 The colours and the scents of Tuscany blend with the lights and the fragrance of the Mediterranean Sea along the Costa degli Etruschi.
The Etruscan sites, the crystal-clear sea, the mediaeval villages, the natural parks and reserves, all make this land of Tuscany unique.
Here every season of the year has its own striking beauty. You can choose: first of all the sea, edged with long beaches that border shady pinewoods or cliffs carved by the wind and the waves. This is a living corner of the Mediterranean Sea.
Then nature. The environment, which is incredibly rich, shelters botanical oases, sanctuaries for fauna, woods and thick pine forests.
In our neighborhood the system of The Val di Cornia Parks offers a range of quality features and attractions. www.parchivaldicornia.it
In the immediate, surrounding area, natural springs and spa facilities with all the amenities and wellness treatments. www.calidario.it
The countryside is crossed by the prestigious Wine Route, characterized by noble vines and silver olive trees. That's the route where wines like Sassicaia and Ornellaia are made, famous throughout the world, and the prestigious D.O.C. Bolgheri, Val di Cornia and Montescudaio. www.lastradadelvino.com
This magic itinerary unwinding between the sea and the countryside gives you the opportunity to discover artistic, cultural and architectural treasures, the heritage of this land.
The Etruscans have left important traces of their past presence, such as the only necropolis ever built by the sea [link] . Rare finds are carefully preserved in local museums [link] .
The historical villages, which have preserved their medieval architecture intact, provide ample evidence of the past. They rise on the hillsides at a short distance from the sea.
In the immediate, surrounding area there are Populonia, Bolgheri and Castagneto Carducci, Suvereto, Campiglia Marittima and Massa Marittima
Distance to Piombino (imbarco Isola d'Elba) km. 9.  www.turismopiombino.it
Distance to San Vincenzo km. 10.
Distance to Pisa km. 80.
Distance to Firenze km. 150.